What is Josenart?
Nov 16, 2018 by Josenart
Josenart is a high-quality lighting brand offering a light luxury design style at competitive prices. The brand has gained a reputation for its home-style concept and light luxury products. Founded in 2011, Josenart quickly became a leader in the lighting industry, offering a wide range of products including chandeliers, pendant lighting, wall sconces, table lamps, and more.
Josenart's mission is to bring a light luxury lifestyle to the home, combining modern design with classic elements to create unique pieces for the perfect living space. The brand focuses on creating pieces that are both functional and aesthetically pleasing, aiming to bring a sense of luxury and style to any space.
Josenart's lighting design ideas are inspired by classic and modern design elements. The brand takes inspiration from classic designs such as the iconic French chandelier and the Art Deco pendant light, as well as modern forms such as the contemporary wall sconce and the minimalist table lamp. Josenart's pieces are carefully crafted to combine classic and modern elements, offering a unique look that is both timeless and contemporary.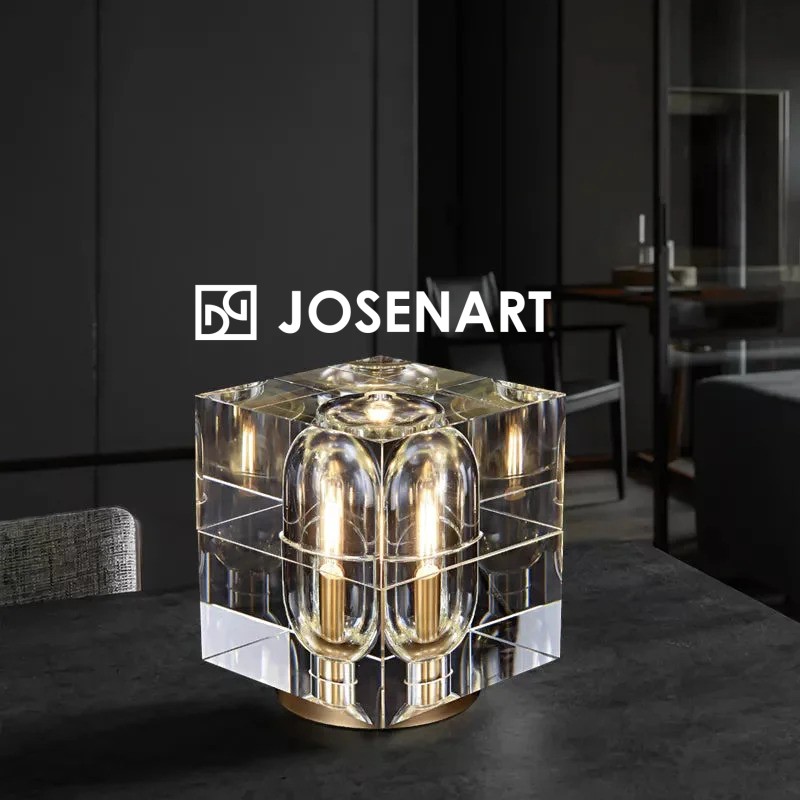 The brand's light luxury design style is achieved through the use of high-quality materials such as metal, glass, and wood. Josenart's pieces are carefully crafted to ensure that each piece is of the highest quality, offering a luxurious look and feel that will last for years. The brand also offers a wide range of finishes, from polished chrome to antique brass, allowing customers to customize their pieces to match their existing décor.
Josenart's home-style concept is evident in each piece, with designs that are both stylish and functional. The brand's pieces are designed to fit any space, from the bedroom to the living room, and the pieces offer a range of lighting options to suit any need. From ambient lighting to task lighting, Josenart's pieces are designed to fit any home and any style.
Josenart's pieces are designed to be both stylish and affordable, offering luxury lighting at competitive prices. The brand's pieces are designed to last and offer a range of styles and designs to suit any space. With its light luxury design style and home-style concept, Josenart is the perfect choice for those looking to add a touch of luxury and style to any space.
If you are looking for high-quality, light luxury design ideas and home-style concepts, Josenart is a perfect choice. With its range of designs and finishes, Josenart's pieces provide a luxurious and stylish look for any space. Whether you are looking for a statement piece or a subtle addition to your décor, Josenart has the perfect piece for you. So, if you're looking for the perfect lighting solution for your home, look no further than Josenart.